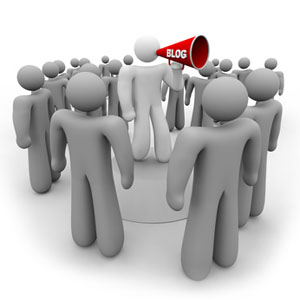 Blogging is not just about write, publish, promote and make money. Blogging is all about creating a community and to make your blog a place where people like to come back again and again. To build a Readership you need to make your blog to be an exciting place.
Having a good readership with your readers is a great source of encouragement and motivation for every blogger. Think about it and start working today to convert your blog visitors into regular readers with below tips.
Now here are 9 tips that will help you to engage your readers on your blog for longer,
#1  Provide quality content
The saying "content is king" holds true. There's a reason this often used saying still persists today. If you want to engage your readers, Content should be well written that make visitors wonder if your website really knows what it's talking about. so that the visitor feels they've learned something.
#2  Stay consistent
It is very important to continually make yourself accessible and available to your readers. Make it a habit of responding to comments and consistently adding new posts at set intervals.
A visitor may return to an informational article once, or even two or three times, but if your website's content never changes, eventually, there will be no reason for him to return.  Stick to your schedule and keep writing and putting out great content, because if you build it they will eventually come.
#3  Link your blog posts on Blog commenting
Leave a comment on other blogs(Don't spam) with your site link is the easiest way to build readership. This will help you to get more readers to your blog and boost your site traffic. The key is to write high quality comment that both the blogger and the readers will like. If doing so, you will attract their interest toward your blog and the surge of traffic will come to your blog shortly after your comment is published.
#4  Invite commenters back to your blog
Feedback is one of the most important things your readers can give you. Address any comments attached to your posts and thank your readers for their feedback. This makes them feel more engaged, which increases the odds that they'll stick around and read your next post.
Install "Thank Me Later" plugin on your blog to encourage commenters back to your blog for further engage with discussion. It Sends a 'thank you' email to your blog's commenters automatically.
#5  Add social media sharing Buttons on your blog
Have you made it easy for your blog visitors to share your content with their friends? The best way to encourage others to share your content is to include social sharing buttons on your blog, preferably at the top and bottom of your blog posts. This enable your readers to share your content on their social media profiles in just a couple clicks.
#6  Engage with a Question
To engage your readers you need to be sociable. Interacting with your audience is a great way to engage your readers. One of the most effective methods of getting people to respond to your posts is simply end your blog posts with a question. This way, your readers will be more inclined reply or comment, it helps to generate discussion.
#7  Guest posting with popular bloggers
Guest blogging can be a powerful link-building tool. Ask the popular blogs to contribute a guest post to your site.It is the most effective way to expose your work to an established readership. Doing this will give your blog some extra quality content. if they let their leaders know that they're writing something for you. You should also see an influx of traffic. Work with others to make your blog more content rich than ever.
#8  Participate in forum discussions
There is no doubt that forum platforms are one of the best sources of receiving targeted audiences. There are countless readers who are engaged in forums to seek their solutions, share their views and ideas on a specific topic.
Best Forums Having high page-rank in google
Digital Point
Site Point
Warrior Forums
BlogAdda
Partcipate in forum discussions and help others by telling them the exact answer of their question. Leave your blog's URL as your signature when you participate in forums. That is how you'll be receiving free backlinks and traffic as well. Readers will let to know about your blog and hence new visitors land to read your content.
#9  Setup RSS feed
RSS (Really Simple Syndication) makes it easy for you to stay connected with your readers and build lasting relationships. Through an RSS reader, you blog's RSS subscriber can read a post made by you without having to visit your blog. RSS feeds can make excellent positive change in your web traffic.
Content truly is king on the blogging world. Use it properly, and first-time visitors will become repeat visitors. You're not going to get a whole bunch of people magically stumbling on your blog overnight. It will take some time to find your audience. When you start out you will not have significant content to attract the amount of readers you would like. It is not unnatural for a blog which has been around a while to attract a significant amount of visitors, so don't give up, just hang in there.
It's Your Turn!
 I have shared my own way with you guys.  Is there any other ways by which you have increased you blog readership?  What was your experience? What worked and what didn't?  Do share your ideas below.  I would like to hear yours.